SARAH BUCHANAN PHOTOGRAPHY
You Are The Story You Tell
Custom Imagery to Capture and Define the You Inside Your Brand
CREATIVE. BOLD. AUTHENTIC. 
Out with the old and in with YOU!
Capture your clients attention by utilizing creative and authentic imagery that pulls at their curiosity. Tell them your story.
Clients want to know you!
They also want to like you and trust you. In today's fast paced and high tech market, you need them to like you and trust you.
If they trust you, they will stick with you.
Let's ditch that awkward head shot from 2003 ( you know, the one with your arms crossed where you're holding your elbows and you look super uncomfortable) and create a collection of professional images that projects a cohesive and authentic brand that tells them your story.
Tell your story. Make connections.
Audience is the new currency.
Is your branding helping you  pull in the moolah or are your old school headshots and stock imagery causing you to leave money on the table?

Let's be honest, you're an entrepreneur... not a master selfie taker or social media post wizard. Your time is valuable and should be spent doing what is most profitable for your business.
Do any of the following sound good to you? 

No more anxiety over what to post & when
Add hours back to your work & home life
Boost your engagement on social media
Grow your audience and gain their trust
Let me help you tell your story! I honestly love what I do and I have a feeling you will too. 
You are worth it. Your brand deserves this investment.
Don't be afraid to leverage your resources by investing in Personal Brand Photography and spend your time on the parts of your business that only you can do. 
"If people like you they will listen to you, but if they trust you, they'll do business with you."
- Zig Ziglar     
Where do we go from here?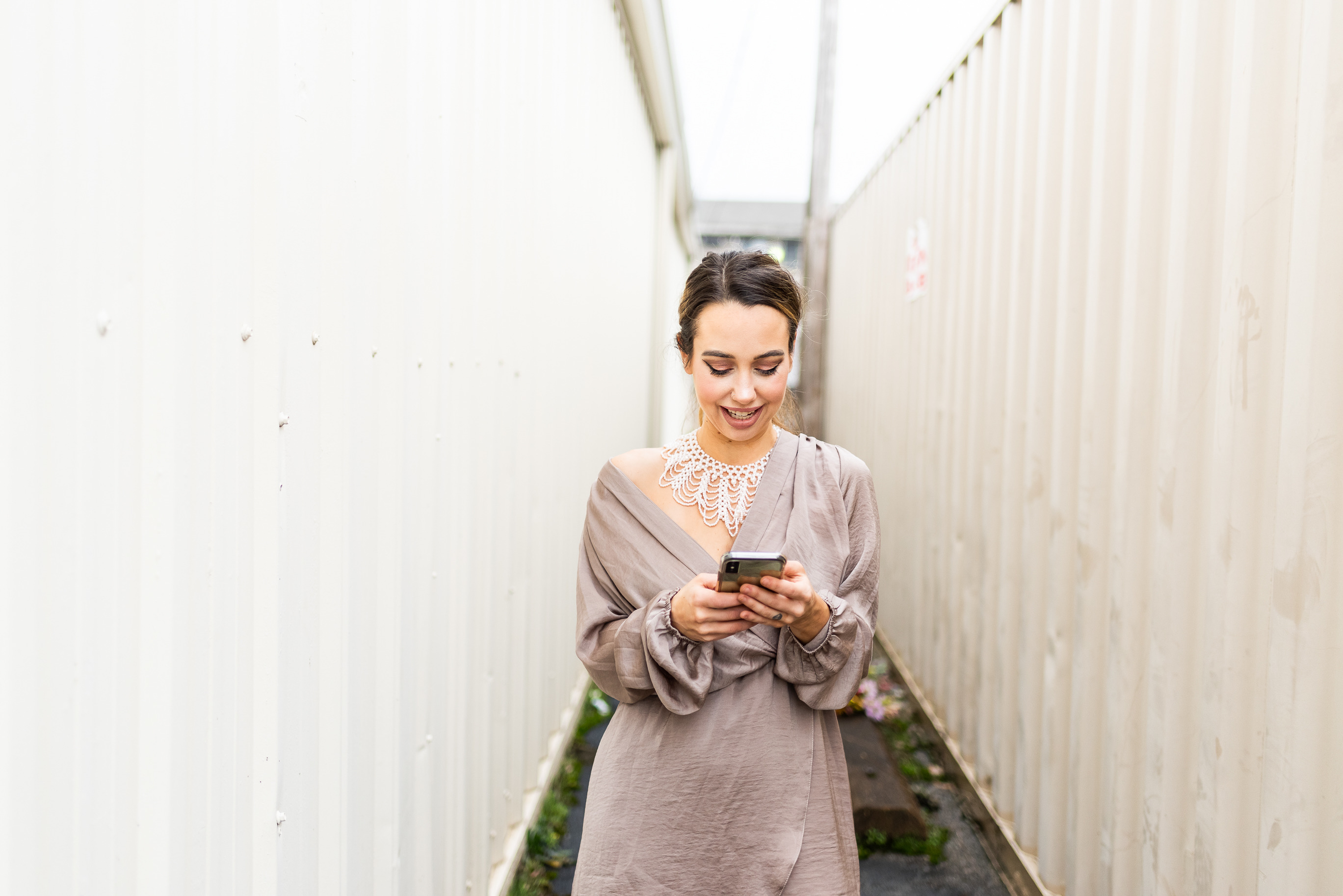 1. Contact Me

Shoot me a message using the button below and let me know you interested in a Person Branding Session.  
2. Let's Meet! 

We can meet in person or chat over the phone to discuss details and make sure that we are a good fit for each other. 
3. We'll Get To Work
Once we've worked out the details we will get the paperwork signed and get started planning your first shoot!
Use the button below to let me know you are ready to get some additional information and take your personal brand to the next level.